Best Dentist
In The Area

My personal guide to the best dentist in the area. Over my 40+ years as a dentist, I have come across many dentists face-to-face, online, and by reputation.
Have you ever wondered about who your dentist goes to when they need some treatment? Because dentists know exactly 'what's going on' in their mouths, they are very selective about who they trust to do their dentistry.

This is my personal guide to dentists that I believe stand out for excellent treatment and service, and I would trust them to work in my mouth in a heartbeat.

This list concentrates on dentists in the U.S.A, but also includes a few in Canada and the U.K. I start out listing dentists state-by-state in the US.
To skip the list and jump straight down to my guide on finding a great dentist, click here!

Best Dentist
In The Area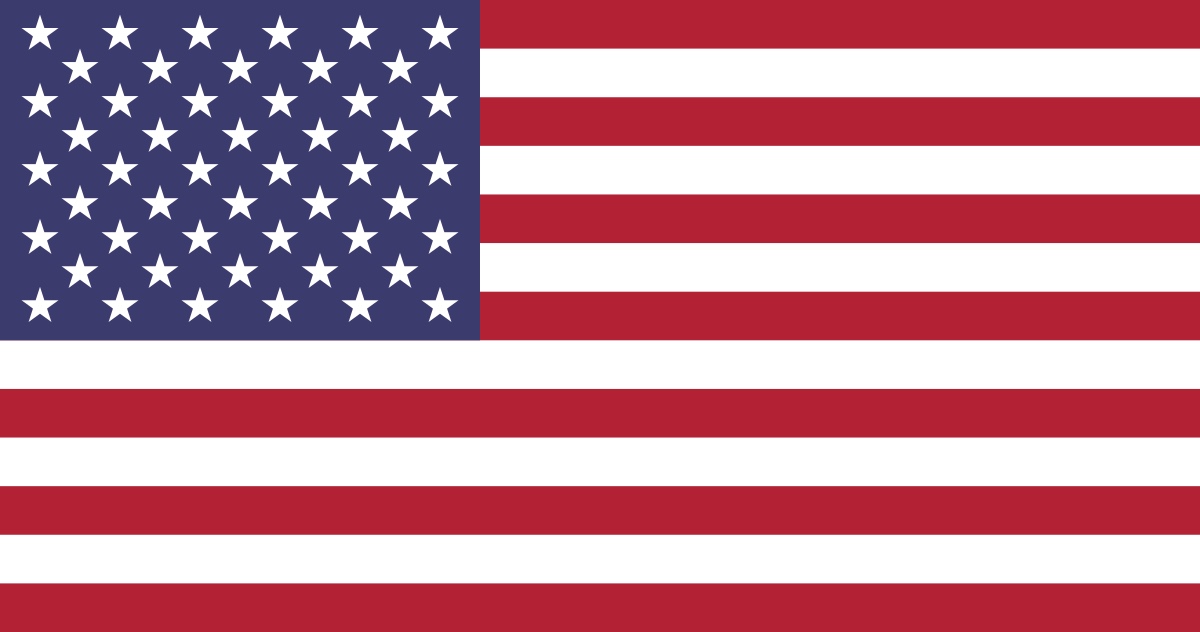 The Stars and Stripes
This list is being built up gradually, with dentists being added regularly. If a state name is highlighted in orange, just click on it to go to the page about the best dentists in that state.

The 50 states are:
Alaska
Arkansas
Delaware
Georgia
Idaho
A happy dentist!
Best Dentist
In The Area
Best Dentist
In The Area
Montana
Nebraska
North Carolina
North Dakota
Oklahoma
Best Dentist
In The Area
Oregon
Rhode Island
South Carolina
South Dakota
Vermont
West Virginia
Wisconsin
Wyoming
Best Dentist
In The Area - Canada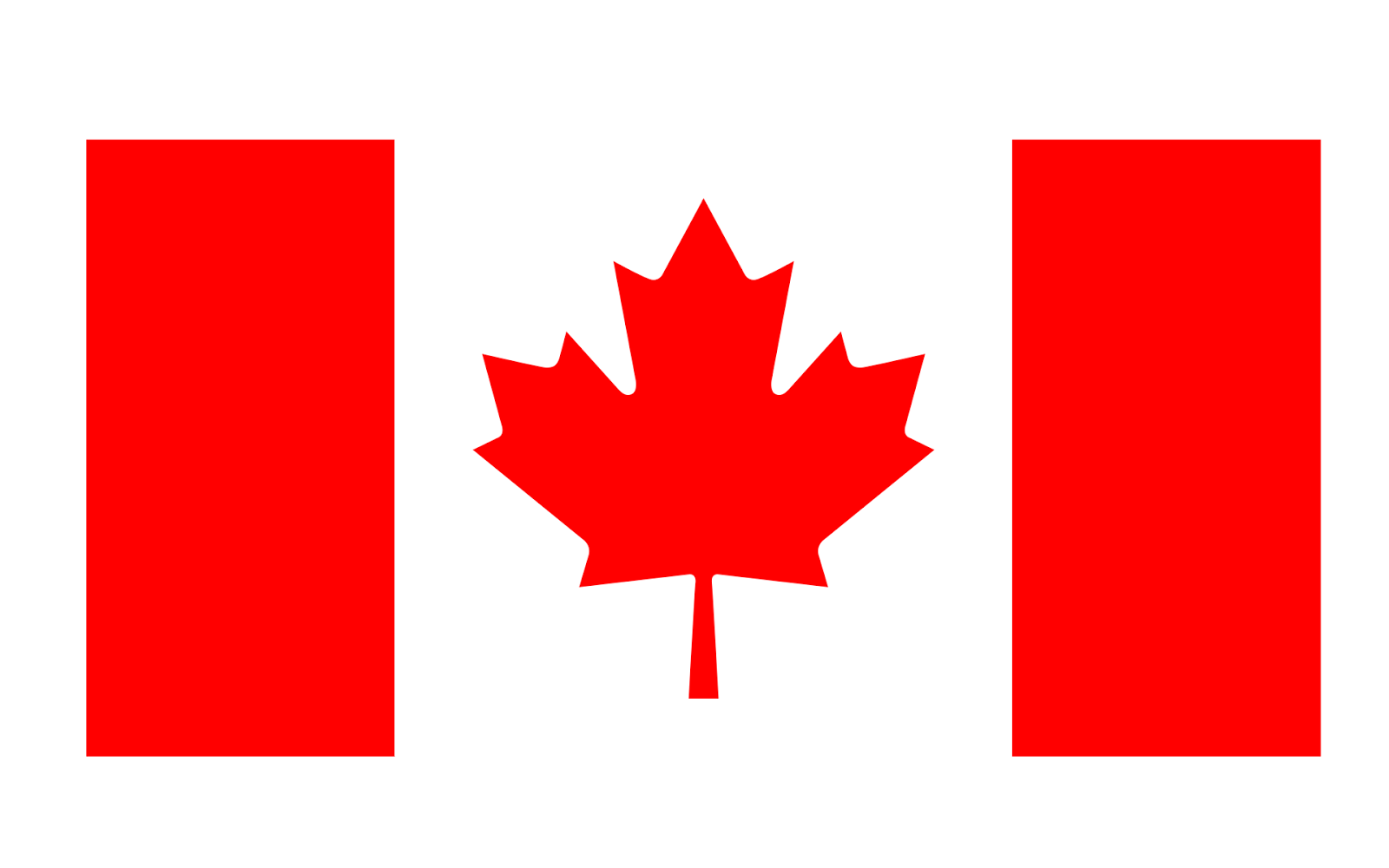 Flag of Canada
Dr William Peter Wacko,  Calgary, Alberta

Dr Kirk Blanchard, Halifax, Nova Scotia

Dr Karim Khalife, Hawkesbury, Ontario

Dr Terence Shaw,  Perth/Andover
Dr Richard Ehrlich, Palgrave, Ontario
Best Dentist
In The Area - United Kingdom
Flag of the United Kingdom
Dr Wyman Chan, London - tooth whitening specialist
Dr Jason Smithson, specialist for cosmetic and restorative dentistry.
       Location:  Revitalise Dental Centre, Truro.

       Phone:  01872 480 122
Dr Pav Khaira, specialist in dental implants.
     Location: 11 Albany Crescent, Claygate, Esher KT10 0PF
     Phone: 01372 462266
Dr Stewart Cochrane BDS, Elgin, Scotland
         General dentistry with a special interest in jaw joint problems  and facial pain.

Location: Bupa Dental Care, 15-17 South St, Elgin, IV30 1JZ
Phone:  01343 541164

---
Find a great dentist

When you want to find a GREAT dentist, it can be hard to know where to start, and what to look for. As a dentist myself for over 40 years, I have sometimes visited other dental offices "incognito", just to see how they looked, and what sort of impression they made on me. And of course, to see if I could learn anything new!
I was quite alarmed by some of the dental offices, and surprised that they had any patients walking through the door at all!
In this article, I explain what to look for when you want to find a great dentist, and what should set alarm bells ringing in your head.
Do you find visits to the dentist uncomfortable?
Do you get a sore neck or back from sitting in the dental chair?
Does your jaw ache afterwards from keeping your mouth open for so long?
Wouldn't it be great to have more comfortable appointments at the dentist, where your visits seem to be shorter than usual, and your treatment seems to run more smoothly?
How would it feel if your dentist treated you like a VIP?
Here's my expert guide on how to get the most comfortable dental visit you can, and how to help your dentist to give you the best treatment he can in the shortest time possible! These tips are in three sections:
1. How to find a good dentist
2. How to impress your new dentist
3. How to score brownie points with your new dentist

So let's start with the first section!

Like in all jobs and professions, there are good dentists and there are not-so-good ones. How can you tell the difference? Usually, patients judge a dentist by;
whether treatment is painful,

and how long the work lasts for.
You will notice that these points are in the order that the patient normally perceives them, and to some extent, they are a reasonable guide. But there's more to judging whether a dentist is good or not!
Why go to all the bother to find a great dentist? Maybe you're happy with your current dentist. Hopefully you are! Then you can skip to the next section! But if you're not sure, here's a check list of things to watch out for.
The best way to start off is to ask around your friends and family.
I would not recommend looking at advertisements in the local paper, the yellow pages, or street signs. These are useful for getting a phone number or address, but you should not make a judgement based on advertising.
On the one hand, most advertising copy is written by a marketing guy, not the dentist himself. So it doesn't really represent the truth about the practice, and can exaggerate or flatter the dental office.
On the other hand, some of the best dentists don't use advertising at all - they rely on word-of-mouth referrals. They get so many new patients coming to them that they don't need to advertise!
This is always a good sign. So, ask around your friends, family and work colleagues. See which dentist in your area gets the most votes!
Find a Great Dentist
I recommend keeping a little piece of paper with each local dentists name on, and put a tick by each one when he gets a vote. That way you can easily keep track of what's happening.

Once you have decided on a dentist to visit, go ahead and make an appointment for a check-up. This is YOUR chance to check THEM out!
Here are some things to look out for:

1. First impressions always count, and it's a good start if the office looks clean, organized and calm. The reception staff should be welcoming, and make you feel at ease with a smile and a calm and confident manner.

2. Same thing for when you meet the dentist face-to-face for the first time. Within 10 seconds, you should feel pretty comfortable with him/her. This usually depends on them looking clean, neat and organized. They should be calm and unhurried. Most importantly, he or she should actually look at you, and acknowledge you when you enter the treatment room!  (I have had a dentist keep his back to me while he tapped away on his computer, at my first appointment.)

Of course, the room (and everything in it) should look spotlessly clean.

These first impressions do not necessarily mean that you are going to get top-notch dentistry, but it's a good start!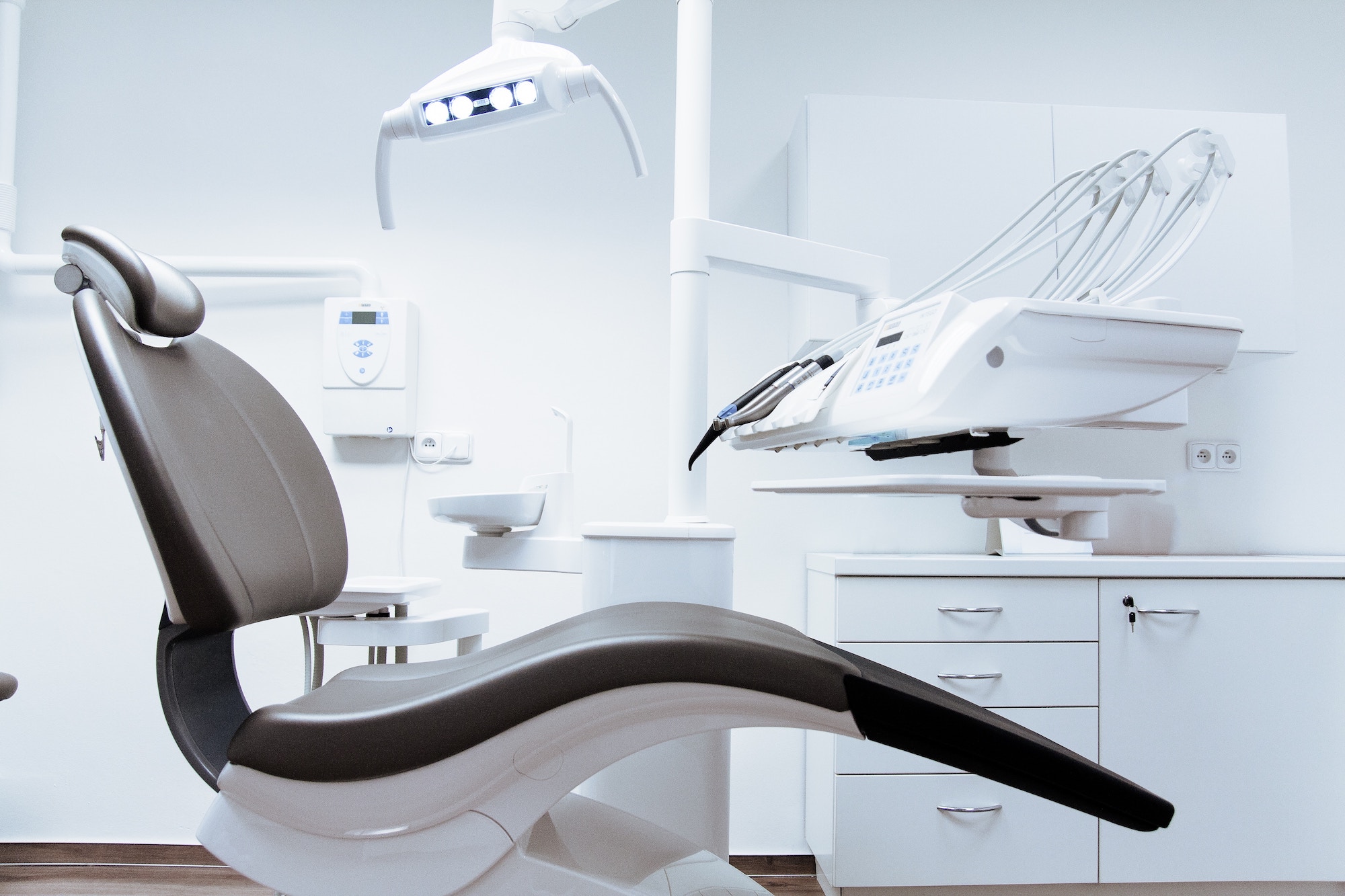 A clean dental office is a good start . . .
3. One of the biggest signs of a good dentist is that they take their time and don't seem to be in a hurry. They know where all their little gadgets are, and don't start rummaging through drawers, getting flustered.
Also,

They will have a good, polite relationship with the dental nurse.
They keep on time, although running a bit late now and again can happen to the best dentist, and means that they want to take the time to finish the previous patient to their satisfaction - they don't rush things, just to stay on schedule!
4. They take the time to listen to you, and then also take the time to explain their findings to you, and the proposed treatment including the charges involved. A good dentist will always tell you beforehand how much the charges will be.

5. What might be some bad signs?
I've always believed that to produce high-quality dentistry, a dentist must be focused on one patient at a time. This means that running between two or three treatment rooms, leaving the patient in the care of a dental nurse for more than a few minutes at a time is not a great sign.
I don't want to say that it's impossible to be a great dentist if he does this "rollerskating" between rooms, but it doesn't help.
If I were a patient, I wouldn't like it.

Also, I'm not keen on reception areas where everyone in the waiting room can hear what's going on at the reception desk, whether it's financial transactions or telephone calls. At a great dental office, patients in the waiting room cannot overhear other people's personal details.

In normal times, one last bad thing would be seeing a dentist outside of the treatment room still wearing his mask, and (even worse) gloves. A mask and gloves should normally NEVER be seen outside of the operatory, and anyone who does this has poor standards of infection control.

If you see this, I would normally suggest you make your excuses to the reception staff and leave.
OK, on to the next section! Once you find a great dentist, you must know how to GET THE BEST treatment.
Find A Great Dentist -
How to Impress your New Dentist
How can you help your dentist to do their best for you? You may be surprised to learn that the quality of dental treatment you receive can vary by quite a wide margin from one dentist to another, and even from the same dentist, depending on whether you build up a rapport with them.

Basically, dentists are human too, and tend to "try harder" for patients that they like, that they get on well with, and who they feel is trying to help the dentist "deliver".
This may be shocking news, but if a dentist is struggling to give a painless shot or build up a great filling, and the patient keeps ignoring his requests and advice, the dentist will tend to just do what's necessary to get the job done.
But it could have been so much better, if the patient had understood what the dentist was trying to achieve.

Here is a list of things that I hear again and again from my dental colleagues when we chat during breaks at lectures or conferences (yes, we talk about patients!).

It all starts with your first visit to the dentist. We've already talked about how important first impressions are. Hopefully your new dentist made a good first impression on you; Now it's your turn to try to impress him! How do you do that?

1. Turn up early for your appointment. About ten to fifteen minutes before your appointment will be fine. This gives time for the reception staff to deal with paperwork for you. And if the dentist is running ahead of schedule, he'll love that you are there early too!

2. Fill out the registration and medical forms clearly and slowly. Resist the temptation to write funny or flippant answers on the medical history form. Dentists have seen them all before, and it's quite irritating.
A very common one is for men to write "I hope not!" in response to the medical question about pregnancy. A simple "No" is all that's needed. Dentists love it when a medical form is filled out simply and clearly, without any jokes or attempts to be smart.

3. Try to avoid emotional language on the registration forms if you are a nervous patient. Just state that you are nervous, and / or that you normally need two shots to get properly numb, or whatever it may be.
Using words like "terrified" and "petrified" don't really help. This tends to communicate to the dentist that the patient (i.e. you) is convinced that they are always going to feel pain at the dentist' office, and nobody can convince them otherwise. In other words, they are a lost cause. No point in trying to persuade them or win them over with superb dentistry. End result = average dentistry.

The better way to go about things is to simply state that you are nervous, but hope that he can show you how comfortable modern dentistry can be. Much better! Now the dentist feels that he has a chance to impress you! He'll pull out all the stops to WOW you with his painless shots and other features to help you relax. Isn't this what you want?
What everybody wants?

4. Don't rush your dentist; If you have some bigger dental problems that mean a complicated treatment plan, such as crowns, bridges, dental implants or dentures, please give your dentist time to look at all the possible complications and to think about all the options. And then go along with however many appointments he feels he needs to carry out the best treatment. He may want to see you several times just in the planning phase alone!

If you have a holiday or an important event coming up, DO NOT try to persuade him to get all the treatment finished in time. Whenever you try to speed up the treatment process, somewhere, somehow, corners will be cut. Compromises will have to be made. Quality will suffer.
Just think about it. Where would you like your dentist to cut corners, just to save some time?

5. Do not try to bargain or make a deal with the dental charges. The same thing will happen as above. If you manage to get a 10% reduction for whatever reason, the dentist will tend (however reluctantly) to make a saving somewhere.
They may be tempted to cut a corner or two. After all, the business overheads remain the same. The staff costs, office rental or mortgage payment,  insurance costs, materials bills and laboratory bills. So they may try to make a few little savings by using cheaper materials, by cutting your appointment times here and there, (they may try to do each stage a bit faster and hope the quality doesn't suffer too much);
Get the picture?
The cheapest dentistry is usually the dentistry that is carried out correctly the first time around, and lasts a lifetime. You only have to pay once.
The most expensive dentistry is the dentistry that is done cheaply, down to a price at a lower quality and which therefore has to be re-done every few years. You end up paying two, three or four times.
So please don't try to bargain a special price with your dentist. It'll come back to bite you!

And, finally, the last section! After you find a great dentist, and then impress him or her, what  else can you do?

How to Score Brownie Points with your Dentist
• When you meet your dentist face-to-face for the first time, it doesn't help the new relationship if your first words are something like "I hate dentists". Most dentists are fairly normal people, and being told that someone doesn't like them tends to put them on the defensive. So just say "hello", introduce yourself, and take a seat.

• When explaining your problems, try to keep it simple. Just say when it was you first noticed something wrong, what it was that you noticed at that time, and what has happened since then.

• Please try to tell the truth. If you want your dentist to help you as best he can, he needs to know the simple facts. Don't try to embellish your story with anything that isn't actually true. On the one hand, dentists have heard it all before, and can tell when a story is untrue; on the other hand, it could also mean that you don't get the best, most appropriate treatment for your problem.

• When you sit down in the dental chair, try to sit as far back in the chair as possible, so that your head is as high as possible. If your head is higher than the head rest, don't try to slide down the chair just to get your head to the head rest. This puts you into an uncomfortable position, and can make it harder for the dentist to see your teeth clearly.
The better thing to do is to get your backside as far back on the dental chair as possible, so that you are sitting as upright as possible. If your head is way above the headrest, don't worry, the dentist or assistant will adjust it to suit you.

• When you are sitting nicely back in the chair, and the headrest has been adjusted to suit you, try to lift or tilt your head up a bit, so that your chin is well clear of your chest. Again, this makes things more comfortable for you. It also makes it much easier for your dentist to see what he's doing!

• Listen to what your dentist is asking you to do; for example, when he is going to numb a tooth, he may ask you to either open your mouth as wide as you can (for lower back teeth) or he will ask you to close your mouth halfway and RELAX your cheek (for upper teeth and lower front teeth). There is a reason for him to do this. It's because it will make the shot more comfortable - that means less painful. If you do exactly as he asks, then you should even get a painless shot.

• When it comes to opening your mouth for the dentist, it's important that you don't tense up your cheeks. Some people just open their mouth a little bit, and tense their cheeks, pulling the corners of their mouth back. This can make it quite difficult for a dentist to do his best work for you.
The correct thing to do is to keep your cheeks totally relaxed, and just open your mouth as if you were about to take a big bite out of an apple. You can practice this in the mirror at home - watch out for the skin around your eyes. It should not crease up or wrinkle if you are opening your mouth in a relaxed way.
FINALLY, it is a REALLY good idea to take a moment when you get out of the dental chair to stop and look at the dental nurse or assistant, and to thank her for her help and care today. This is very much appreciated, as many dental staff feel ignored.
And the ancillary staff can do so much in the background to make your experience better, if they feel their efforts are being recognized and appreciated by the patient!

And there you have it! These are all things that will help you to find a great dentist, build an excellent relationship with them, so that he will feel encouraged to "go the extra mile" to give you the best treatment he can.
---
---