Best Dentist
In New Jersey

Here is a list of the best dentists in New Jersey, based on patient reviews, awards, and professional recognition: This list is not based on advertising or payment. Dentists cannot 'buy' their way onto my list.
These are dentists that I have become familiar with over the last 40 years, either by personal interaction, online, at Continuing Education courses, or by reputation.
They all have exceptional skills, and are experts in one or more fields. I would trust these dentists to work in my mouth without hesitation!

This list is not comprehensive, and I will be adding to it regularly.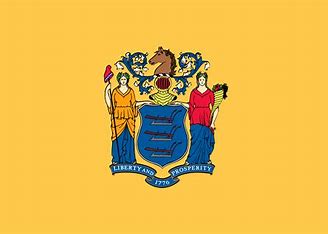 New Jersey
Best Dentist
In New Jersey

More reviews coming shortly.

---
Dr John Nosti, DDS
Dr. Nosti is a highly skilled and well-respected dentist in Mays Landing, NJ, offering the highest level of restorative and cosmetic dentistry services.

''As a dentist in New Jersey, what I love most about my job is helping my patients obtain real results by transforming people who lack confidence to people who are ready to conquer the world ... with a smile on their face."
Award-winning dental work

Recognized nationwide by magazines and news outlets for his knowledge

Revered for his extensive training and teaching abilities

Holds Fellowships at the Academy of Comprehensive Esthetics (FACE), the Academy of General Dentistry (FAGD), and the International Congress of Oral Implantologists (FICOI).
He's consistently recognized by his peers as a "Top Dentist in New Jersey."
Address: 4705 Harding Hwy, Mays Landing, NJ 08330, United States
Phone: +1 609-625-3499
---
Dr Mark Sheklian, DDS

Dr. Mark D. Sheklian has lived at the Jersey Shore for most of his life. He attended Manasquan High School in 1972, followed by Purdue University in West
LaFayette, Indiana, earning his Bachelor's Degree in biology in 1980. He then earned his Doctorate from Temple University, Philadelphia in 1984.
Dr. Sheklian has had extensive continuing education since graduating dental school and is a member of the Academy of General Dentistry as well as a graduate
of the prestigious Dawson Academy for the Advancement of Dentistry.
Dr. Sheklian enjoys speaking with his patients and getting to know them; learning about their personal and professional lives as well as their dental needs. Dr. Sheklian is a good listener and knows that the patient's confidence and trust is only gained through complete honesty. He carefully communicates each diagnosis and any information patients will need so they can choose how they want to proceed with their treatment.
He loves the opportunity to provide dental services for his patients and finds it personally rewarding to help individuals achieve optimal dental health as well as their best looking smile.
Address: 54 Broad St, Manasquan, NJ 08736, United States
Phone: +1 732-223-8833
---
Dr Louis Theodorou, DMD

Dr Louis Theodorou offers comprehensive dental care and advanced cosmetic dentistry treatments to create and maintain beautiful, healthy smiles for all of his patients.
He offers both general dental services and cosmetic dental services.
Address: 89 Glenridge Ave, Glen Ridge, NJ 07028, United States
Phone: +1 973-743-6092
---
I will be adding to this list of the best dentists in New Jersey regularly, so be sure to bookmark this page and check back regularly!
If you think YOUR dentist deserves to be included, please contact me with the details.
Thank you!

Back to Top
---
---