Which Dental Care Products
Do We Recommend?

We've tried and tested pretty much ALL the dental care products and dental hygiene products out there, and here we tell you which ones we think are GOOD.
We have judged them all from a dental hygiene product AND from a price point of view, after trying them out ourselves and seeing how countless patients get on with them at home.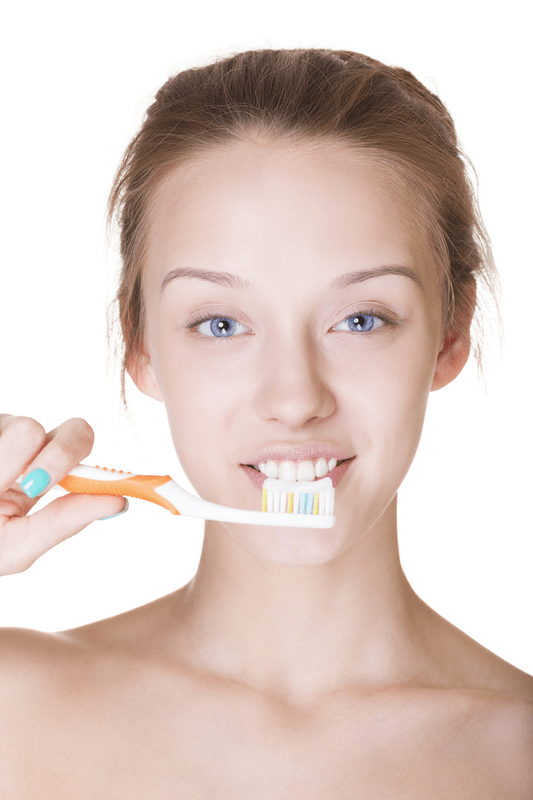 Dental care products and dental hygiene products are essential if you want to keep your teeth.
Sometimes patients ask me which teeth they need to floss. I always tell them they only need to floss the teeth they want to keep!

Joking aside, the whole point of dental hygiene products is to help you clean your teeth. But some of them are better than others. The products we talk about here are all good quality, and you will do well with any of them.

The Best Dental Care Products

So what are the MAIN Dental Care Products that I recommend? This page covers the best dental care products in 4 sections;
FIRST, toothpaste;
Which is the best toothpaste is something a LOT of my patients ask me about. You can find out which brands of toothpaste I think are best by clicking on that link. You might be surprised!

For the Best Whitening Toothpaste, check out my review. There are several toothpastes that will help with tooth whitening, BUT only one that is truly effective!
If you are looking for a Fluoride-free toothpaste, there's one that stands head and shoulders above the rest. It's from TheraBreath. They make several types of toothpaste, so be sure to get the fluoride-free one!

---
SECOND, dental floss.
For an overall review of dental floss, go to The Best Dental Floss. It covers all the essentials.

Oral B floss is a great floss; but there's something you need to know ! There's a better alternative, also from Oral B. Click on the link to find out!

The most slippery floss for tight teeth is probably Glide dental floss.

If you have a fixed bridge or implants, and you're struggling with normal FLOSSING, a Dental Floss Threader is a great help! I would say they are essential to keeping bridges and implants clean.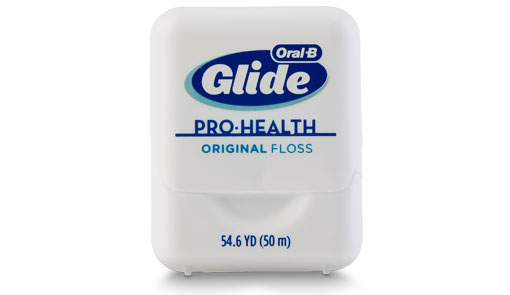 Woven Dental Floss is an interesting alternative to normal floss or tape. It's a little thicker than standard floss, but it has some interesting and useful properties. Find out what they are!

If you're interested in the History of dental floss, read all about it at Who Invented Dental Floss.  It's an interesting story.

---
THIRD - the Toothbrushes
You can read about what we think of electric toothbrushes in general at Electric toothbrush ratings. Find out which ones we think are worth a look.

We like electric toothbrushes, and one in particular is a sonic toothbrush designed by a dentist. It is produced by an American company called Amden Corporation. You can read all about this brush at the Best Sonic Toothbrush.
This my personal favorite, offering a simple, no-frills design, great performance, all at a good price.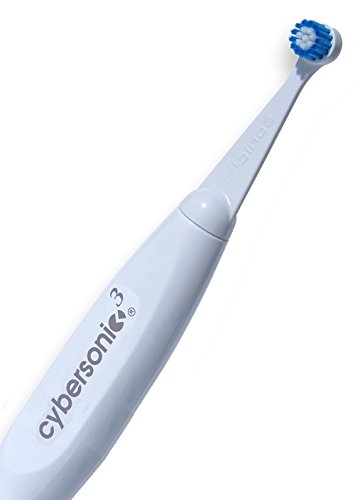 Cybersonic 3 toothbrush
---
My newest toothbrush review - If you're looking for a more traditional electric toothbrush, then the BRAUN ORAL B GENIUS (also called the Oral B 8000) is one to look at. Read all about it at Braun Oral B Electric Toothbrush "Genius".

The Cybersonic also features in our electric toothbrush review on the Best Electric toothbrush page.

If you are looking for the CHEAPEST option for getting a Sonicare electric brush, I recommend the Sonicare Powerup toothbrush, at only $14.99 it's extremely good value. Have a look at my page all about the Powerup!
The Top-of-the-line toothbrush from Phillips is the Sonicare DiamondClean Smart. It is also just about the most expensive toothbrush on the market, but it has a host of features and an ingenious charging system. Check it out at my  Phillips Sonicare DiamondClean page.

Check out the page at Cheap Electric Toothbrush to see which toothbrushes we recommend at the lower end of the price scale. If you want simplicity, these brushes offer a frills-free approach with good cleaning ability. But find out why you shouldn't go too cheap!

Oral B tooth brushes are amongst the best brushes - but there are several types! Read all about them in my review to see which one YOU prefer.

A recent introduction is the Oral B Sonic toothbrush. This is a sonic brush, as opposed to the normal oscillating electric toothbrushes in the rest of the Oral B range. I like it very much, especially the price!

If you prefer a conventional electric toothbrush rather than a sonic brush, the top of the Braun line is now the Braun Oral B Pro 7000. Read all about it on that page!
Colgate toothbrush - an alternative range of brushes from a well-known name.

How can you tell if your teeth are clean? Disclosing tablets are one of the basics. If you use a disclosing tablet once a week to check your brushing, you will become much better at getting that plaque bacteria off your teeth.

---
Best Dental Care Products
- what else?

FOURTH - Gadgets that can help
Oral Irrigators are like tiny water jets, which are useful for cleaning out food debris and some plaque deposits from between your teeth - a bit like a car jetwash!. Read my recommendations for oral irrigators here.

WaterPik Power Flosser- a small electric flosser! If you're having trouble flossing, or just want to do it faster, check out a power flosser! I'm now recommending the WaterPik power flosser.

For Natural Teeth Whitening that works, try Blanx WhiteShock Toothpaste. This takes effect gradually over a few months, but can be an effective option of you're looking for gentle, natural teeth whitening.

---
FIFTH - Mouthwashes.
Certain mouthwashes can work VERY effectively, in the right situation. BUT which one? 
The ONLY mouthwash I recommend is the Therabreath Oral Rinse.
---
That's a pretty big line-up of dental care products! You don't have to use them all, but pick the ones that you feel are appropriate for your needs. If in doubt, ask your dentist or hygienist for advice.

You may fit in to one of the following categories;

1. If you have good teeth with hardly any fillings, then you should be fine with a good quality toothbrush and a simple floss.
2. Things are less easy if you have crowns, bridges or implants. They all tend to trap more bacteria than a natural tooth, and you need to spend more time keeping things clean.
3. It's most difficult if you already have gum problems or gum disease. Now you have little "pockets" under the edges of your gums, where bacteria can breed. You cannot reach these bacteria with a conventional brush, nor mouthwashes, and only partially with floss.

This is a difficult situation. In my opinion, the best way to clean under the gum edge, down inside the "pocket", is with something like a Sulcabrush. This takes a bit of time to do properly, but my page about the Sulcabrush tells you what to do!
---
---