Best Dentist
In New York

Here is a list of the best dentists in New York, based on patient reviews, awards, and professional recognition: This list is not based on advertising or payment. Dentists cannot 'buy' their way onto my list.
These are dentists that I have become familiar with over the last 40 years, either by personal interaction, online, at Continuing Education courses, or by reputation.
They all have exceptional skills, and are experts in one or more fields. I would trust these dentists to work in my mouth without hesitation!

This list is not comprehensive, and I will be adding to it regularly.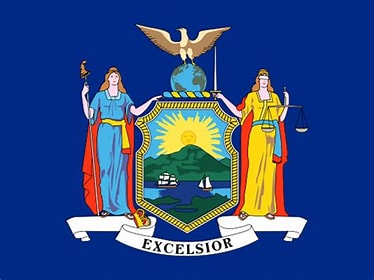 New York
Best Dentist
In New York

More reviews coming shortly.

---
Dr Eric Steinbach DDS

Dr Steinbach graduated from New York University in 2009 and went on to complete a residency in general dentistry at Long Island College Hospital, followed by extensive training in cosmetic dentistry with some of best clinicians in the country.
He opened this state-of-the-art equipped office in 2014 after initially launching his career in private practice family dentistry in Los Angeles.
Patient comfort is paramount to Dr. Steinbach. In addition to utilizing the most advanced diagnostic and treatment technology, Park Slope Dental Aesthetics features examining chairs that are heated and equipped with a massage function. Those combined with flat screen TV monitors and Netflix further help patients relax during dental procedures.
Dr. Steinbach is a member of the American Academy of Cosmetic Dentistry. He is also the Team dentist for the Brooklyn Nets basketball team!
Location:  335 Court Street, Brooklyn, NY 11231

Phone: (347) 916-0313

---
Dr Arthur Volker, DDS
A Woodside native, Dr Volker graduated from Columbia University's School of Dental and Oral Surgery and completed a General Practice Residency at the New York Hospital of Queens. He served as a clinical attending at Coler-Goldwater Specialty Hospital and Nursing Facility, where he was Vice-Chairman of the hospital's Graduate Medical Education Committee.
Dr. Volker is certified to perform Invisalign® as well as Six Month Smiles® adult orthodontic treatment. Dr. Volker was the recipient of the esteemed Fellowship Award from the Academy of General Dentistry, where he served as the Academy's Vice President and was Chairman of their New Dentist Committee. He also reached Diplomate status with the World Congress of Minimally Invasive Dentistry, as well as a fellowship from the American College of Dentists.
Location: 4701 Queens Blvd, Sunnyside, NY 11104, United States
Phone: +1 718-937-6750
---
Dr Tammy Chen, DDS

Dr Tammy Chen grew up in Claremont, California. She received her Bachelors of Science in Biology and her Doctor of Dental Surgery from New York University through an accelerated 7 year combined program. Dr Chen graduated with honors with an extra focus in Prosthodontics, Oral Facial Pain, and special needs patients.
Dr Chen received 3 years additional Post-Doctoral training in Prosthodontics at New York University, where she obtained extensive restorative and surgical training, including full mouth rehabilitation and implant therapy. She is a professional dedicated to excellence in prosthodontics from preventative care to restorative, cosmetic and implant dentistry.
Location: 888 7th Avenue, 200 W 57th St Suite 303, New York, NY 10019, United States
Phone: +1 212-601-2666
---
I will be adding to this list of the best dentists in New York regularly, so be sure to bookmark this page and check back regularly!
If you think YOUR dentist deserves to be included, please contact me with the details.
Thank you!

Back to Top
---
---