Best Dentist
In Texas

Here is a list of the best dentists in Texas, based on patient reviews, awards, and professional recognition: This list is not based on advertising or payment. Dentists cannot 'buy' their way onto my list.
These are dentists that I have become familiar with over the last 40 years, either by personal interaction, online, at Continuing Education courses, or by reputation.
They all have exceptional skills, and are experts in one or more fields. I would trust these dentists to work in my mouth without hesitation!

This list is not comprehensive, and I will be adding to it regularly.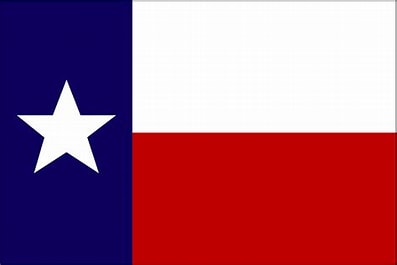 Texas
Best Dentist
In Texas

More reviews coming shortly.

---
Dr Stephen D. Bender, DDS
Dr. Bender is a Clinical Associate Professor in the department of Oral and Maxillofacial Surgery, Texas A&M College of Dentistry in Dallas Texas and serves as the director of the Clinical Center for Facial Pain and Sleep Medicine, Texas A&M Health, Dallas, TX.
He is a Diplomate of the American Board of Orofacial Pain and has earned Fellowships in the American Academy of Orofacial Pain, the American Headache Society, the International Academy of Oral Oncology and the American College of Dentists.
He earned his Doctor of Dental Surgery degree from Baylor College of Dentistry in Dallas, Texas in 1986 and practiced general and restorative dentistry in Plano, TX.
From 1998-2000, he studied orofacial pain and temporomandibular disorders at the Parker E Mahan Facial Pain Center at the University of Florida College of Dentistry, Gainesville Florida.
From 2000-2015, Dr. Bender maintained a private practice limited to orofacial pain and sleep disorders before becoming a full-time faculty member at the College of Dentistry in 2016.
He is a past president of the American Academy of Orofacial Pain as well as the Fourth District Dental Society of Texas and the Dallas Academy of General Dentistry. In addition, he has served as a consultant for the United States Army.
Bachelor of Science, Biology and Pre-professional Studies, Stephen F. Austin State University, Nacogdoches, TX 1977-1981
Doctor of Dental Surgery, Baylor College of Dentistry, Dallas, TX 1982–1986
Orofacial Pain and Temporomandibular Disorders, The University of Florida College of Dentistry, Gainesville, Florida 1998-2000
Location: 3000 Gaston Ave, Dallas, TX 75226
Phone: +1 214-828-8432
---
Dr William Wyatt, DDS

Dr Wyatt is a leading professional in his field and takes special care with each person, in a calm, inviting atmosphere, guaranteed to make you feel right at home.
He is actively involved in many facets of continuing education, participating in dental conferences, symposia, and fellowships. In 1986, he received his Fellowship from the Academy of General Dentistry, which requires at least 500 hours of additional continuing education and the passage of a rigorous written exam. He has studied with some of the most respected dentists in the nation and the world.
Location: Flower Mound Dental, 2717 Cross Timbers Rd #424, Flower Mound, TX 75028
Phone: +1 972-351-8555
---
Dr Gayle Fletcher, DDS

Dr. Gayle Fletcher has been practicing dentistry in Conroe and the surrounding areas since 1995. He attended and graduated from the University of Texas Health Science Center at San Antonio in 1991. Dr. Fletcher strives daily to continue learning about dentistry and how to provide the best care for his patients.
He is an instructor and co-founder of Dental Development Seminars, which provides instructions in oral surgery techniques three times a year. He co-leads a group to Guatemala and also teaches dental extraction techniques to other doctors seeking continuing education to advance their skills in oral surgery.
Dr Fletcher is one of fewer than 400 doctors worldwide to complete the three-year program in occlusion (the bite) taught by the OBI Foundation for Bioesthetic Dentistry.
As a dentist, his goal is to provide compassionate, comprehensive, high-quality care in a welcoming, comfortable environment.
Location: Patient-First Dental Care, 1336 League Line Rd #400, Conroe, TX 77304
Phone: +1 936-856-9969
---
Dr David Palmer, DDS
A child of missionary parents, Dr Palmer grew up in different locations in West Africa before returning to the U.S. to become a dentist. He completed his undergraduate studies at Houston Baptist University and went on to earn his dental degree from the University of Texas – Houston Branch.
Dr. Palmer has advanced training in cosmetic dentistry and orthodontics, allowing him to offer accelerated orthodontic care to both adults and children. He is a member of the American Dental Association, Texas Dental Association, East Texas Dental Society, the American Orthodontic Society, Mid-America Orthodontic Society, American Endodontic Society, the American Association of Functional Orthodontics and American Academy of Cosmetic Dentistry.
Location: 111 Christie St, Lufkin, TX 75904, United States
Phone: +1 936-637-3788
---
Dr Tom Novak
With decades of tried-and-true experience in dentistry – not to mention a never-ending passion for the work – Tom keeps our patients smiling brightly with his energetic and animated personality. You'll likely hear him laughing or the sound of his fingers snapping from down the hall. His humble beginnings in dentistry came from a family connection; his oldest brother was a dentist while Tom was in grade school. Later during college, Tom would leave Chicago behind and spend the summers in Grand Prairie learning from his big brother what it meant to be a dentist. He got the opportunity to meet so many cool and wonderful people day in and day out – and the rest, as they say, is history.
Following his formal education, he served in the U.S. Navy Dental Corps for five years. As for clinical expertise, his path follows a winding road with lots of advanced training and accolades along the way. He is a voracious reader and a conscientious student of his profession, having extensively studied countless advanced services like laser therapy, Six Month Smiles, Snap On Smile, dental implants, and more.
Location: 1433 Clear Lake Rd, Weatherford, TX 76086
Phone: +1 817-230-4340
---
I will be adding to this list of the best dentists in Texas regularly, so be sure to bookmark this page and check back regularly!
If you think YOUR dentist deserves to be included, please contact me with the details.
Thank you!

Back to Top
---
---