Best Dentist
In Illinois

Here is a list of the best dentists in Illinois, based on patient reviews, awards, and professional recognition: This list is not based on advertising or payment. Dentists cannot 'buy' their way onto my list.
These are dentists that I have become familiar with over the last 40 years, either by personal interaction, online, at Continuing Education courses, or by reputation.
They all have exceptional skills, and are experts in one or more fields. I would trust these dentists to work in my mouth without hesitation!

This list is not comprehensive, and I will be adding to it regularly.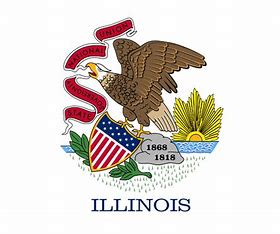 Best Dentist
In Illinois

More reviews coming shortly.

---
Dr Gilbert Mendez DDS
Dr Gilbert Mendez went to The University of Illinois and graduated in 1982 as a Doctor of Dental Surgery. He has been in practice for 34 years and his professional affiliations include; The Academy of General Dentistry, The Academy of Implant Dentistry, The International College of Oral Implantology, and The American Orthodontic Society.
He has taken more than 900 continuing education hours to perfect his skills and update on new procedures and techniques.  He loves dentistry, because it allows him to help people in a variety of ways.  He has studied extensively to expand his practice of general dentistry to include endodontics, orthodontics, surgery, and implants. 
Location: 809 W Rand Rd, Arlington Heights, IL 60004, United States
Phone: +1 847-394-5750
---
Dr Emil Verban, DDS
Dr Emil M Verban received his Doctor of Dental Surgery Degree from Loyola University School of Dental Science in 1976. He has been in full-time practice of General Dentistry, in Bloomington, Illinois with a special interest in cosmetic and implant dentistry. Dr. Verban is a nationally recognized leader, lecturer and educator in implant and restorative dentistry. He has developed and patented surgical products which greatly increase safety and precision for implant surgery. He has advanced training and is certified in intravenous sedation. He has published numerous articles on implant dentistry and is on the Editorial Board for the Journal of Implant and Advanced Clinical Dentistry. He has been President of the Mclean County Dental Society and Chairman of the Peer Review Board of Mclean County. Dr. Verban is a member of the American Dental Association, American Academy of General Dentistry, American Academy of Perio, American Academy of Osseointegration and International Team of Implantology of which he is a certified speaker.
Expertise:
General and Family Dentistry

Cosmetics Dentistry

Implant Placement and Restoration

Sedation Dentistry

Oral Surgery

Root Canals
Address: 2103 E Washington St, Bloomington, IL 61701, United States
Phone: +1 309-662-8448
---
Dr Rich Rosenblatt DMD
Dr Rich Rosenblatt graduated 1996 from the University of Medicine and Dentistry of New Jersey Dental School. He is a general dentist with a special interest in CAD/CAM technology for restoring teeth, and created the Northern Illinois CEREC study club, one of the largest CAD/CAM study clubs in USA.
Location: Forest North Dental, 1400 N. Western Ave,
                  Lake Forest, IL  60045
Phone: 847-234-4405
---
Dr Matt Brink DDS
Matt Brink graduated from the University of Illinois at Chicago School of Dentistry. Dr. Brink continued training through:
the Misch International Implant Institute,

Seattle Institute of Advanced Dental Education,

William C. Struppe Postgraduate School of Dentistry

and the Edward P. Allen Center for Advanced Dental Education.
Dr. Brink is a restorative dentist with a passion for cosmetic and implant dentistry. He is among only 1% of dentists who use the high-tech Zeiss microscope for superb vision during treatment. He is committed to giving the best level of care possible for his patients.
Dr. Brink lectures internationally on innovative dental practices and methods. His aim is to share these exciting new concepts and facilitate improvements in dentistry.
Location: 10 Danada Square West, Wheaton, IL 60187
Phone:  (630) 665-7474
I will be adding to this list of the best dentists in Illinois regularly, so be sure to bookmark this page and check back regularly!
If you think YOUR dentist deserves to be included, please contact me with the details.
Thank you!

Back to Top
---
---