Best Dentist
In Florida

Here is a list of the best dentists in Florida, based on patient reviews, awards, and professional recognition: This list is not based on advertising or payment. Dentists cannot 'buy' their way onto my list.
These are dentists that I have become familiar with over the last 40 years, either by personal interaction, online, at Continuing Education courses, or by reputation.
They all have exceptional skills, and are experts in one or more fields. I would trust these dentists to work in my mouth without hesitation!

This list is not comprehensive, and I will be adding to it regularly.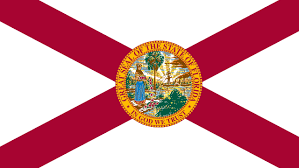 Florida
Best Dentist
In Florida

---
Dr Mark Dreyer, DMD PA
Dr Dreyer completed his undergraduate and dental school education at the University of Florida in Gainesville, Florida. He received his dental degree in 1986. While Dr Dreyer is not a board-certified endodontist, he has spent thousands of hours since the late 90's learning endodontics from interactive forums and hands-on courses. On these forums, it is possible to read shared literature and to interact by sharing cases. Dr Dreyer has averaged a completion rate of 800 cases/year since the year 2000.
Location: 909 N Central Ave, Kissimmee, FL 34741
Phone: +1 407-933-0885
---
Dr Howard Chasolen, DMD PA
Dr Howard Chasolen graduated from the University of Medicine and Dentistry of New Jersey in 1991. He earned a specialty certificate in Prosthodontics and a fellowship certificate in Implant Prosthodontics from the University of Pittsburgh School of Dental Medicine in 1994. He is also a Diplomate of the American Board of Oral Implantology and a Fellow of the American Academy of Implant Dentistry.
Dr Chasolen's private practice is located in Sarasota, Florida, and specializes in prosthodontics, cosmetics, implant dentistry, and the restoration of the complex interdisciplinary patient. Over his career, Dr Chasolen has restored over 13,000 crown and bridge units, and over 5,200 implants.
Location: 2033 Wood Street, Suite 125, Sarasota, FL 34237
Phone: +1 941-957-0063
---
Dr Daniel Rovirosa, DDS
Dr. Daniel Rovirosa, AKA Dr. Rovi, is a different kind of dentist. By combining advanced dental technology with a gentle, friendly style, Dr. Rovirosa will make you and your family more comfortable than you ever thought possible.
Dr. Rovi graduated from the prestigious Tufts University School of Dental Medicine, and each year he continues to study advanced dentistry with the nation's top clinicians. His use of the latest advances in technology – including digital x-rays, dental implants to replace missing teeth, conscious sedation, and laser technology – will help you and your family maintain beautiful smiles for a lifetime.
Location: Rovi Smile Center, 8150 Royal Palm Blvd #102, Coral Springs, FL 33065
Phone: +1 954-755-8003
Email: rovismilecenter@yahoo.com
---
Dr Jason Olitsky DMD
Dr Jason Olitsky DMD, AACD is a 2001 graduate of Temple University School of Dentistry. He is also an accredited member of the American Academy of Cosmetic Dentistry and a past president of the Florida Academy of Cosmetic Dentistry.
He is an expert in cosmetic dentistry and smile design as well as complicated full-mouth reconstructions.

He teaches portrait and clinical photography and over-the-shoulder cosmetic dentistry courses. He is also a key opinion leader with Digital Smile Design.
He publishes on various topics of cosmetic dentistry, has appeared in numerous national beauty and health magazines and serves as product consultant for dental product companies.

Location: 818 A1A North Suite
209 Ponte Vedra Beach,
FL 32082
Monday thru Thursday 9:00am - 5:00pm, EST

Phone: +1 904-273-1723
---
Dr Lawrence J Sutton DDS MAGD
Dr Sutton grew up in Ocala and remains dedicated to the community he is now privileged to serve. He received his dental degree from Creighton University Dental School in Omaha, Nebraska in 1995. To gain more experience and expertise, Dr Sutton completed a General Practice Residency at the University of Florida/VAMC in Gainesville, Florida before returning home and starting his practice in Ocala, FL where he specializes in dental implants and cosmetic dentistry.
Although Dr Sutton has been in private practice for many years now, he continues to seek advanced education to improve his expertise and learn the latest techniques and materials available to dentistry which enables him to provide the best possible care and choices for his patients. 
His completion of the Full Mouth Restoration Continuum puts Dr. Sutton in an elite group, less than 500 dentists worldwide. Dr Sutton was awarded a Fellowship in the Academy of General Dentistry after completing over 800 hours of continuing education. He is also a member of the American Academy of Cosmetic Dentistry.
Location: 2825 SE 17th St, Ocala, FL 34471
Phone: +1 352-620-0094
---
Dr John Cannariato DMD
Dr Cannariato grew up in Brooklyn, New York and moved to Florida in 1992 to attend Florida State University. In 1996, Dr. Cannariato began classes at UF College of Dentistry, from which he obtained his dental degree in 2000. He is a graduate of the Esthetic Epitome at the prestigious Nash Institute for Esthetic Dentistry. He is also a member of the American Academy of Cosmetic Dentistry and the Florida Dental Association.
He has an undeniable passion for cosmetic and general dentistry. His fun and easy-going personality makes patients feel comfortable in the dental chair. Dr. Cannariato has become a prominent dentist in the area, and his office 'South Tampa Smiles' has been voted Best Dentist in South Tampa!

Location: 4066 Henderson Blvd., Tampa, FL 33629
Phone:  (813) 358-7110
---
Dr David Lister DMD
Dr. Lister and his staff are advanced dental professionals. They are committed to staying abreast of the ever-changing advances in dental science, and stay on the cutting edge of research and developments in modern dental technology and cosmetic dentistry.
With over 20 years of experience in dentistry and with the assistance of the latest technology, Dr Lister is committed to providing the most appropriate treatment plan for each individual patient. He knows that the most expensive and extensive treatment is not the best treatment for everyone. Every patient is offered several treatment options and you can decide what works best for you.
You won't find a more skilled team of dental professionals on the Emerald Coast. But don't take my word on it. Dr Lister has been voted Best Dentist on The Forgotten Coast for the last three consecutive years!
Location: 403 S. Highway 71, Wewahitchka, FL 32465

Phone: (850) 639-4565
---
I will be adding to this list of the best dentists in Florida regularly, so be sure to bookmark this page and check back regularly!
If you think YOUR dentist deserves to be included, please contact me with the details.
Thank you!

Back to Top
---
---