Kids Electric Toothbrush
The Sonicare for Kids

The Sonicare for Kids is a great kids electric toothbrush your children will love to use... but is it any good?
The short answer is "YES"!
This is a brush in the Phillips Sonicare range aimed at children in the 4 year to 10 year age group. Almost all the kids that come in to my office have one, after I recommend it to the parents.

Kids Electric Toothbrush
They tell me it turns tooth brushing into a fun activity, and the kids all love it!
The Sonicare for Kids has the same patented sonic technology as the adult models, but it also has a few extra features aimed at the younger brusher.
The special features of this kids electric toothbrush are:

1. Reduced power - it has 2 settings, marked for the 4+ and 7+ age groups. You can set the power to whichever setting you want. Sometimes the 4-year olds will prefer the higher power setting, and sometimes the 10-year olds will want the lower setting. It's important not to feel that you have to stick to the numbers!

2. Eight (8) interchangeable stickers that go on the brush handle, so your kids can change the look of the brush when they want. This is something that children really seem to enjoy. The only possible problem is losing the stickers that are not in use, so keep them somewhere safe!

3. Bluetooth connectivity. This lets the toothbrush communicate with the Sonicare app on your iPad or iPhone. There is a "brushing coach" to help show your kids how to brush better, AND there's a tracker, which monitors brushing sessions and duration. So you build up a record of when and how your kids brush!

4. A timer every 2 minutes, to remind them to move on to the next section. This used to be a 30 second chime in the previous model, which is quite a short time span. We all know that kids can get bored very quickly, but I'm glad this timer has been changed to 2 minutes! I recommend brushing the top teeth for 2 minutes, then when the beeper goes, switch to the lower teeth, for another 2 minutes.

Kids Electric Toothbrush

Remember to switch your kids to a regular adult fluoride toothpaste as early as you can. Also to encourage them to just spit out after brushing, but NOT to rinse out with water, or to drink anything for 30 minutes. This lets a thin layer of fluoride toothpaste remain around the teeth, where it can strengthen the enamel much better.
Here's the best toothbrush for kids on Amazon

An extra game that a lot of children seem to enjoy is using disclosing tablets to color up any plaque on their teeth before brushing. Then they can see where they need to brush to get shiny white teeth! Disclosing tablets are relatively cheap, and are an excellent way to help kids learn how to brush properly.
This specialized children's brush comes with a number of the regular Sonicare features; it is rechargeable, so you're not paying for new batteries every month; It comes with 2 brush head sizes, both of them for kiddie-sized mouths; (BUT I recommend sticking with the smallest size available);

This is a link to more information on the Philips Sonicare for Kids a fun way to encourage your children to brush their teeth. Most kids really seem to enjoy using it, and after seeing the results for myself, and hearing parents' comments, I highly recommend it!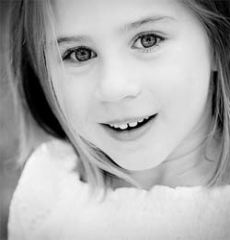 happy!
---
---